Welcome Wealth into your Home and Office with Feng Shui Symbols
Money Frog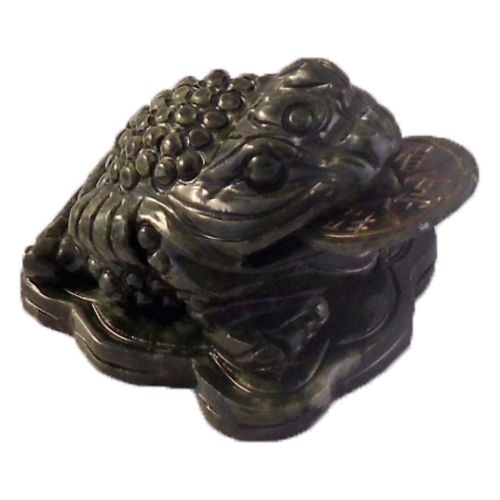 T

his auspicious creature n
amed Chachu will attract plenty of wealth into your home. The three-legged Frog with a coin in its mouth attracts good fortune into your home.
Place the frog in any of the corners diagonally opposite your front door for
best effect. At the very least, you should have one frog facing out to collect the money to bring the money into your home and one facing in to keep the money from going out.
Shop Now...
---
Elephants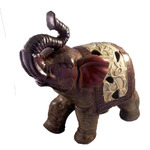 Will bring luck and good fortune to any home or office.
As you can see, elephants will fit into any decor. The elephant shown here is a perfect match for the Bohemian decor. Just make sure when you place your elephant to represent your Feng Shui aspiration, that you say the reason you are placing your elephant in that place.
---
Horse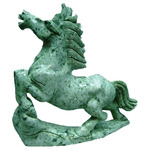 The Chinese horse symbolizes success, loyalty, courage, forward momentum and endurance.
It is also said the horse can bring about cures for

your business and foster a good reputation. In Feng Shui, the horse, walking or running, re-focus' one's energy onto the path of success

or fame. However, it can also bring excessive yang energy, due to it's association with the element of fire, so be sure to balance it with
a yin energy symbol.
Don't forget that next year is the Chinese New Year of the Horse. We will release our predictions for the Year of the Horse soon!
Shop Now...